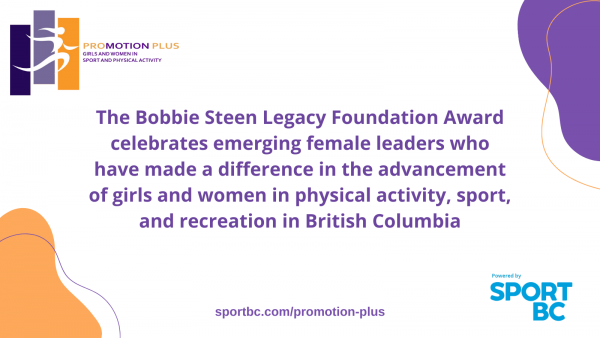 Bobbie Steen Legacy Award Applications Now Open
Do you know someone in your community that is passionate about advocating for girls and women in sport?   The Bobbie Steen Legacy Foundation Award celebrates emerging female leaders who have made a difference in the advancement of girls and women in physical activity, sport, & recreation in British Columbia.   Nominate someone today through our website.   
*Deadline to submit nominations is December 1st, 2021.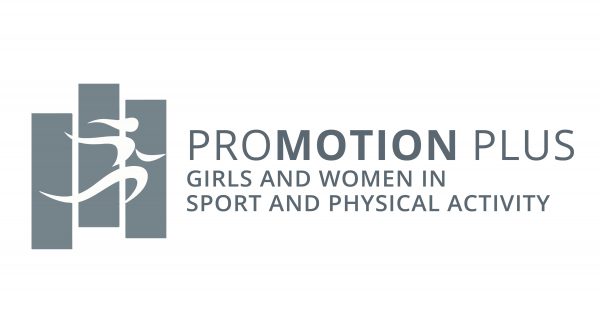 Donate to Support
ProMOTION Plus believes in gender equity in British Columbia sport. ProMOTION Plus has been committed to increasing opportunities for girls and women in physical activity and sport since 1990, supporting female athletes, coaches, officials, volunteers, and administrators reach their potential. Under the umbrella of Sport BC, ProMOTION Plus is strengthening its impact by delivering expertise in gender equity and recognition to Sport BC members and the community at large. We are doing this through our communication activities, education initiatives, and specialty programs.
ProMOTION Plus has partnered with the BC Amateur Sport Fund to raise funds to help cover program costs.  Your support will help keep registrations costs affordable for programs and increase access. To make a donation please visit (donations of $20 or more are eligible to receive a tax receipt). http://support.bcamateursportfund.org/P0104